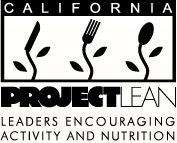 Panel Bios
James F. Sallis, Ph.D., is a Distinguished Professor of Psychology at San Diego State University and the Director of Active Living Research, a program of the Robert Wood Johnson Foundation. Dr. Sallis' primary research interests are promoting physical activity and understanding policy and environmental influences on both physical activity and nutrition. He is the author of more than 450 scientific publications and was identified as one of the world's most cited authors in the social sciences. Time Magazine has identified him as an "obesity warrior"
Kenneth Dyar is the Coordinator of Physical Education, Wellness and Athletic Competition for the Delano Union School District in Kern County. Mr. Dyar earned a Bachelor of Science in physical education from Cal Poly, San Luis Obispo and was selected as a California Teacher of the Year in 2006.
Jane Russo is Superintendent of the Santa Ana Unified School District (SAUSD). With 55,000 students, it is the largest school district in Orange County. Ms. Russo's career began more than three decades ago as a classroom teacher, later becoming a school administrator and district leader. Ms. Russo was named interim SAUSD superintendent in 2006 and was formally appointed to that post in January 2007. Ms. Russo was named Administrator of the Year by the Association of California School Administrators and Woman of the Year by the Assistance League of Santa Ana.