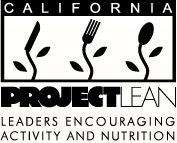 Panel Bios
Robert Ogilvie, PhD, directs the Planning for Healthy Places program at Public Health Law and Policy (PHLP). During the past 15 years, he has worked extensively in community development and planning to help improve low- and middle-income neighborhoods. He has served as a faculty member in the Department of City and Regional Planning at the University of California, Berkeley; as a consultant to city and county governments, nonprofit organizations, and neighborhood activists; and as Director of Volunteers at the Partnership for the Homeless in New York City. He is the author of Voluntarism, Community Life, and the American Ethic. Dr. Ogilivie co-leads the California Convergence Joint Use Policy Task Force and is a member of the Editorial Board of Community Development: Journal of the Community Development Society. Robert holds a PhD in political science from Columbia University and is a graduate of Queen's University in Kingston, Ontario, and the University of South Carolina.
Patti Cummings has worked the in the field of education for 38 years. She is currently the Director of Facilities at Paramount Unified School District. She has been a K-8 teacher and K-12 health curriculum specialist.
Vince Torres has 30 years of experience as a Recreation Professional and is currently the Recreation Director for the City of Paramount. He has been involved in the Joint Use Agreement concept with Paramount Unified School District for 20 years.